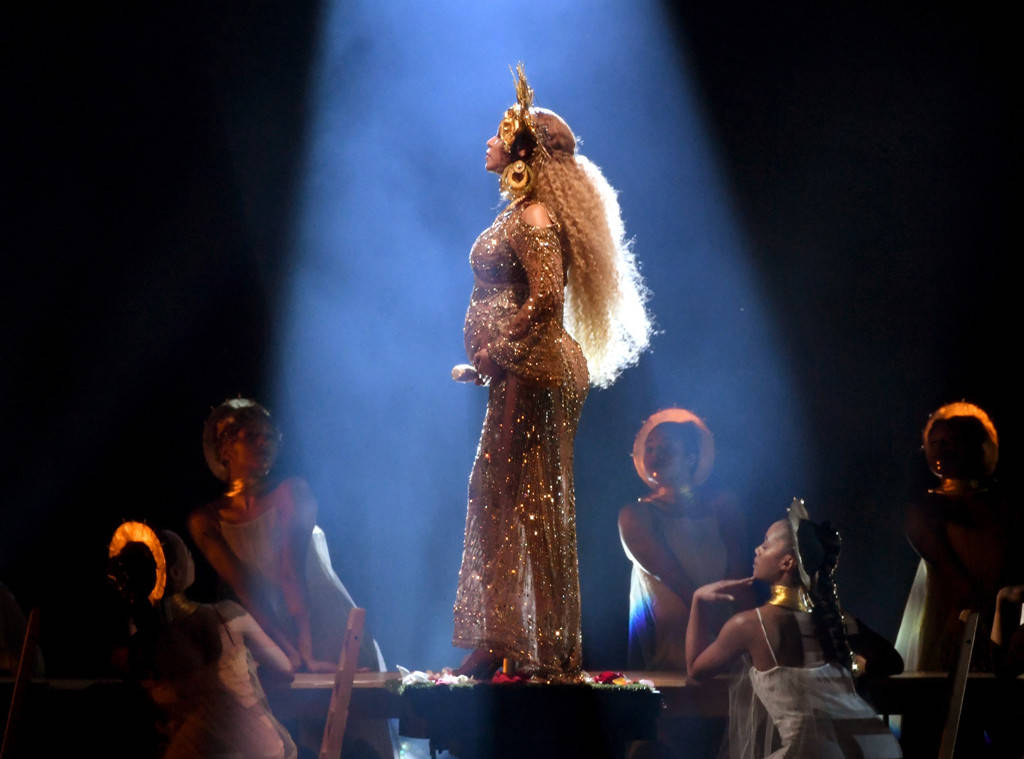 Beyoncé's brand has been built upon style, grace, and boundary stretching artistic expression. And her presence at the 2017 Grammy Awards confirms this foundation goes beyond the music.
"If we're gonna heal, let it be glorious."

~Beyoncé "Forgiveness"
Watching Beyoncé's performance of "Sandcastles" and "Love Drought" during the 2017 Grammy Awards was food for my soul. And this nourishment went beyond the impeccable stage show and next level vision. She is a woman who continues to excel professionally on the world's stage, while raising a young child and simultaneously carrying twins. Beyoncé's beautiful embrace of motherhood while getting it done in the workplace took me back through my simultaneous motherhood and career journey.
I became a mother of four children while completing my doctoral degree in clinical psychology. Yes, I entered my program with no children and marched across the stage with four. Morning sickness, poor rest, and maternity leave did not deter me from my studies. Motherhood actually helped me become a better student and therapist. It drew out a greater spirit of determination. It pushed me into self-discipline and self-care. But with the positive also came the negative.
Repeatedly hearing "not again" or "nobody told y'all to have all those kids," was never humorous, and was often hurtful. While I did receive support from many, the negative vibes and comments I heard while balancing family, school, and later a career were crushing at times. This is why my heart was so full when Beyoncé graced the stage in all her maternal beauty.
To see a woman, a Black woman's maternity being celebrated on such a large stage was amazing. I thought about all the expecting girls and women rubbing their baby bump with Bey while she channeled Oshun on the Grammy stage. The enlivened feeling a pregnant student may be having as she watched another mother achieve while being a vessel for new life, gave me life.
The power of Beyoncé as an inspiration for women building careers while being mothers was further illuminated in Adele's final two Grammy acceptance speeches. During each, she not only praised Beyoncé for her impeccable talent and artistry; she also celebrated her embrace of motherhood and career. Adele even began her Album of the Year speech by recounting the moment her career and motherhood intersected. It was powerful to witness.
As amazing as Grammy night was for the celebration of motherhood, I am aware Beyoncé cannot take all the credit. With the increased popularity of social media, motherhood in all its stages has become a cause for celebration, regardless of the age or phase the mother happens to be, in her life. This new embracing of motherhood is refreshing and is a blessing for our children.
My four babies are now 12, 11, and 9 (yes, I have twins), and we have come a long way since my days as a 20-something doctoral student. The early negativity I felt during the first 5 years of their lives has subsided, yet the journey of being a mother of four while simultaneously building an empire requires I draw strength from many sources. Beyoncé gave me that boost during the 2017 Grammy awards. And in this moment, I am grateful. Placing value on the powerful blessing that is motherhood is one of Beyoncé Knowles-Carter's greatest gifts and a testament to her legacy.