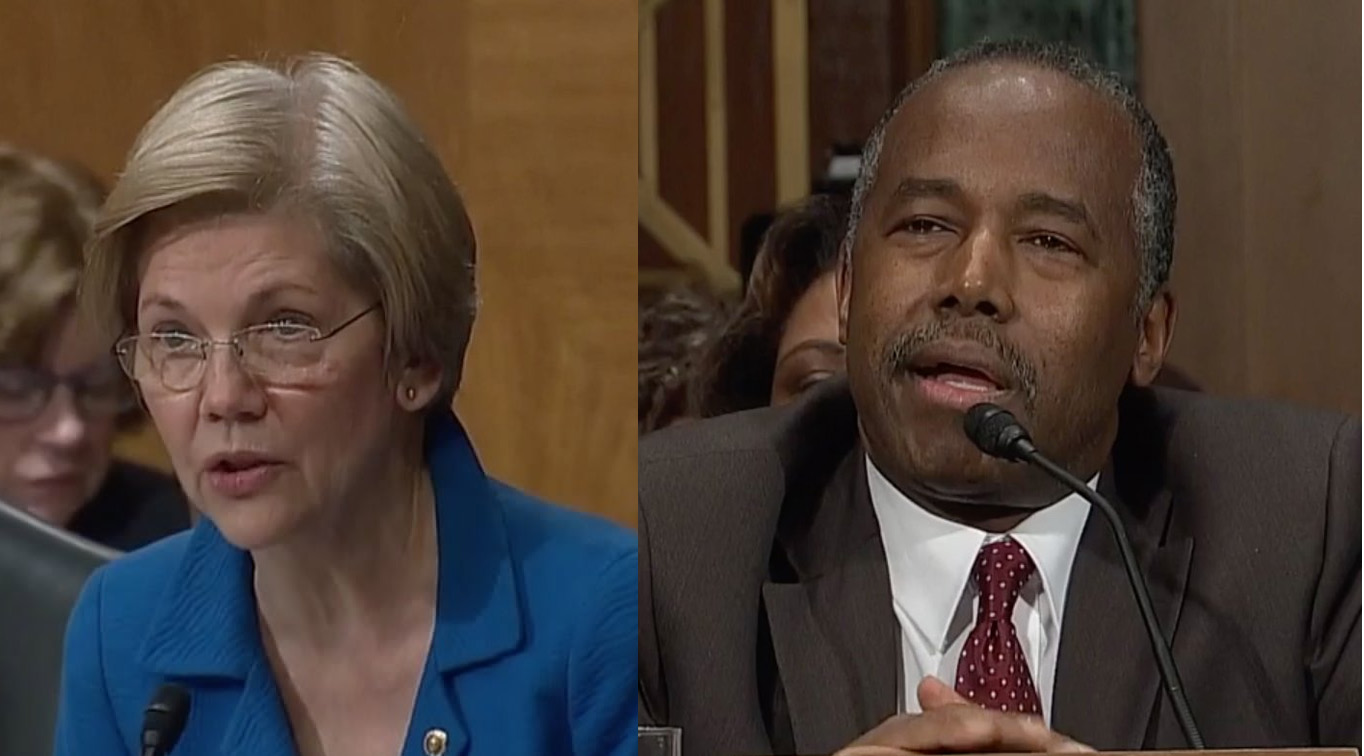 Hearing seemed to be more theatre than useful insight.
I watched the 3 hour video of Ben Carson's confirmation hearing for HUD Secretary. My interest had been sparked earlier in the day. I had seen some sparks fly between he and Elizabeth Warren as I caught a brief glimpse.
One of the first questions he was asked was if he supported the raising of minimum wage. To which he responded that he preferred equipping people to further themselves beyond minimums rather than just blindly raising minimum wage.
He was asked his views on the housing rights of LGBQT people. He was accused of in the past saying that those of the LGBQT community shouldn't enjoy the same rights as everyone else.
He responded that all Americans should be protected by the law. And continued to explain that what he mentioned is no one gets extra rights which means no re-defining the rights of everyone else.
Senator Elizabeth Warren grilled him asking if he could guarantee that not a "single dollar" that he would give out would financially benefit the president elect or his family. He responded that he would never intentionally do that. Then she used that moment to get on a soap box about the Presidential Conflict of Interest Act.
Why are we so focused on the gay community and potential gains that Trump could make from HUD decisions? Does everything have to be laden with liberal political agenda? What does this have to do with Carson's confirmation?
Ben Carson is an honorable man who has saved lives. His intent is to help the American people while acting as the HUD Secretary, shouldn't that be all that matters in such a hearing? I get that some questions need to be asked but some of it was just ridiculous and was very poor use of our tax dollars.
During the whole hearing Carson stressed that he believed in providing opportunities for people to grow and realize their full potential. He fully plans to work with other organizations like education and labor to help people to get on their feet.
I was very impressed with Carson's conduct and I believe he will do a great job.