How #TheGodBox Is Changing The Modern Civil Rights Movement
On February 26, 2016, the 4th anniversary of Trayvon Martin's murder, an all-inclusive delegation of Black people from around Alabama converged in Birmingham's historic Carver Theatre to witness #TheGodBox Lecture Series, a new chapter in the fight for freedom. #TheGodBox Lecture Series was the vision of rapper, music producer, actor, and activist David Banner and Birmingham entrepreneur Jasmine Kimball. From the outset, the goal of #TheGodBox Lecture Series was to encourage critical thinking among Black people, particularly within Hip Hop culture.
Banner granted me behind the scenes access to this event, which sold out within days. Like all great Hip Hop shows, the after party capped off the night. After interacting with fans and snapping selfies, Banner and I had a few quiet moments in the VIP to reflect on the magic of the night. I told him we would look back on #TheGodBox Lecture in Birmingham as a historic moment.
Since that inaugural event, #TheGodBox Lecture Series has become a new consciousness platform resonating with sold out crowds throughout the United States. Check out the 5 ways David Banner and #TheGodBox Lecture Series are innovating the movement for justice:
1.) Transforming Rap Stages Into Lecture Platforms
The energy during the final walkthrough that first night was undeniable. Even the sound and light techs could not hide their excitement. As the audience filed in, music from Banner's Before the Box mixtape boomed through subwoofers. When he hit the stage, attendees rocking afros, bow ties, African medallions, Brazilian weaves, hoodies, screened shirts that said "Melanin," locks, and everything in between were on their feet.
Banner's commanding presence kept the audience hanging on to his every word. The transparency and humor within his delivery reflected his mastery as a rapper. He even integrated call and response throughout the evening, keeping the audience engaged. This was clearly a Hip Hop space, and confirmation of the culture's maturation. None of us knew what to expect from a rap show in lecture form, but all left knowing we witnessed to history.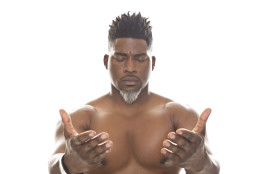 2.) Recognizing The Necessity Of Spirituality
Throughout #TheGodBox Lecture, familiar topics were made anew as Banner invoked spirituality as empowerment. He encouraged self-knowledge and spiritual understanding as a means to counteract the skewed messages African Americans have heard for centuries. He cited several scriptures from The Bible supporting this message including Psalms 82:6, "You are gods, you are all sons of the Most High."
Throughout #TheGodBox Lecture, Banner encouraged everyone present to embrace the truth that God dwells in each of us; and God creates. He even urged parents to teach this principle to their children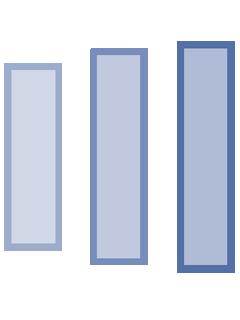 3.) Understanding Social Entrepreneurialism's Role In The Movement
Banner and Kimball independently organized, promoted, and launched a movement building platform now selling out shows nationwide. The very existence of #TheGodBox Lecture Series confirms the power of social entrepreneurialism in this modern movement.
Regarding a specific strategy for liberation, Banner's message is clear. African Americans can change current trends by using "our God given gift of creation", innovative distribution tools, and buying power. Through #TheGodBox Lecture Series, Banner is talking the talk, and walking the walk.
4.) Putting The Focus On Black People
During the lecture, David Banner addressed the ugly facts of white supremacy, while concurrently affirming the beautiful divinity of Black people. He challenged our use of the word "nigga," while simultaneously disclosing his own challenges with change. He highlighted the innate power of Black women and the responsibility of Black men to protect her. Instead of putting all the focus on police brutality, he put the focus on us. He talked about self-hate, and made us squirm in our seats. He also made it clear; African Americans have the power to save ourselves.
At the end of the night, a Birmingham police officer working security stated, "This was amazing. David Banner said a lot of things I needed to hear. Even the things that were hard to listen to." The officer shared his initial reluctance with "working a rapper's show," but said he was "thankful" he witnessed #TheGodBox Lecture Series. He went on to say, "I'm a Black man first. I have three sons of my own. The youngest is 16 and he is driving now. I have the same concerns as everybody else here tonight."
5.) Love As The Spark Of Revolution
David Banner has merged his love of Black people and Hip Hop culture to create a platform that explores topics centuries old, but more relevant than ever. By encouraging African Americans to "protect our own, love, and spend money on each other," #TheGodBox Lecture Series is taking the movement beyond a halfway revolution.  Through his understanding of love's power, Banner is helping a community heal itself.
In an interview with Roland Martin discussing Colin Kaepernick, Harry Belafonte stated, "To mute the slave has always been in the best interest of the slave owner." #TheGodBox Lecture Series is countering this muting head on, by creating community-building spaces for African Americans to lovingly fellowship and engage with one another.
Now that is revolution.