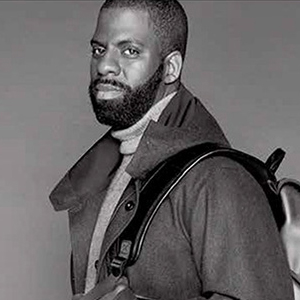 Award Winning Rapper Robbed At Gunpoint Then Chastised By Chicago Police Officers
On the morning of Saturday, August 27th, Grammy- and Oscar-Award winning rapper Che "Rhymefest" Smith was in his vehicle writing lyrics when an armed man demanded his wallet. After safely escaping this nightmare, Rhymefest drove to his local police station, which should have been a safe zone. Upon arriving, apathetic officers eating cookies and playing Candy Crush refused to take his police report.
A seasoned community activist, Rhymefest pulled out his phone and began recording his interactions with the officers, which he promptly posted on Twitter, along with a string of tweets directed at the person who robbed him. The Chicago Police Department (CPD) issued an apology via Twitter and Mayor Rahm Emanuel expressed his disappointment with the officers.
In interviews with WGN and CNN, Rhymefest said of CPD, "I don't want an apology. I want to know why." And to the man who robbed him at gunpoint, "You got $3 from me. I could have easily helped you get a job."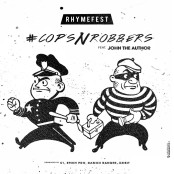 Rhymefest twice endured assaults on his humanity, and by grace, emerged as a leader. Within a day, he released the song #copsNrobbers, using his gift to bring attention to the injustices he experienced.
Here are three keys from Rhymefest's trying encounter with cops and a robber:
1.) Confidence in the police has reached new lows
According to the Eastern Kentucky University Police Studies article, modern police forces were established to eliminate "disorder." However, the definition of order varies widely based upon who is making the critique. Ask the average American the job of law enforcement, and you will get the four-word response, "to protect and serve." This goes beyond arresting wrongdoers. As stated in the Law Enforcement Oath of Office, it is a loyalty to the "public trust."
Based on a 2015 Gallup poll, this trust has been broken, as the public's 52% confidence in police is the lowest it has been since 1993. In this same poll, 18% of respondents reported "very little" or no confidence in the police, which is the highest Gallup has measured to date.
You wonder we don't report crimes? The police treated me disgustingly pic.twitter.com/fY9VQrqDpz

— Rhymefest (@RHYMEFEST) August 27, 2016
2.) Aiding and abetting oppression is law enforcement's design
October 17, 2006, the Federal Bureau of Investigation (FBI) Counterterrorism Division issued an intelligence assessment outlining concerns about white supremacist groups infiltrating local law enforcement agencies. According to the report, members of white supremacist groups were becoming police officers at alarming rates, posing a threat to national security. However, the foundation of our law enforcement system is rooted in white supremacy.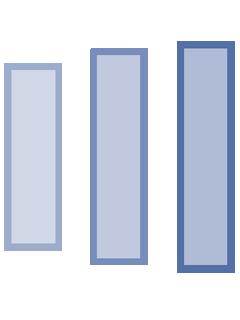 According to an Eastern Kentucky University Police Studies article by Dr. Victor Kappeler, American policing began as a way to limit the freedoms of non-whites. In the 1600s, appointed constables policed Native American "intruders." By the early 1700's, slave patrols were the established law enforcement organization. Their purpose was the squelching of freedom and liberty for African Americans. Slave patrols monitored the travel of free African Americans, chased down runaways, searched "slave quarters" randomly, and prevented African Americans from assembling. The violence against African Americans at the hands of these law enforcers intensified after the Civil War, and continued legally until the passage of The Civil Rights Act of 1964. Slave patrols and night watches went on to become our modern police departments.
Give me faith that it's our desperation & not our hearts thatre dark. The man who robbed me I want to reach out to me If I know him tell him

— Rhymefest (@RHYMEFEST) August 27, 2016
When you look in my Wallet & see the name Che Smith on the ID. DM me, yes contact me apologize and talk to me like a brother.

— Rhymefest (@RHYMEFEST) August 27, 2016
3.) The change we seek requires growth within the community
This is a pivotal moment in the movement for justice, where great interpersonal and intrapersonal changes abound. History has shown that amended laws do not guarantee justice for disenfranchised communities. True liberation rests in our grasp of whom we really are and the power that rests in our connectedness.
Community engagement, like all things, "must start somewhere," but the changes we seek require elevation at the heart and soul levels. There is amazing potential to surpass the victories already won in generations passed, through awakening the spirit and bringing new life to our communities. However, our success on these fronts requires we go beyond complaining about the symptoms and tap into the soul of whom we are. Laws and policies can change, but if our hearts stay the same, so will our communities.
Rhymefest is a torchbearer for Chicago's Southside, which makes his treatment by a desperate citizen and distracted officers that much more disheartening. Yet with all tragedies, there is an opportunity for change. Now more than ever, our people are crying out for that beloved community Dr. King envisioned.