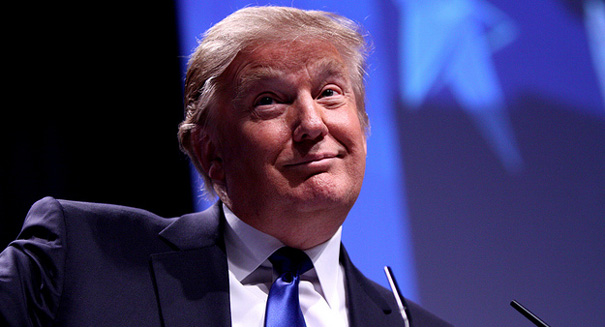 Sources say Trump has no interest in fulfilling the day-to-day responsibilities of the presidency.
Does Donald Trump really want to be the next president of the United States?
Many analysts who have watched Trump closely – and some who know him — think most of his seemingly self-destructive campaign behavior – for example  his ongoing conflict with the family of a slain Muslim soldier, which has cost him his lead in the polls — is no accident.
Trump, they say, doesn't actually want to win the race.  In fact, he secretly hopes to lose.
Why?  Because he has no interest in assuming the day-to-day responsibilities of the presidency.
Instead, he's planning to parlay his enhanced exposure and popularity as a presidential candidate into a brand new national media career.
In recent weeks, partial confirmation of this thesis has appeared in some little-noticed news reports.
For example, in a remarkable story published in the New York Times on July 20, former GOP presidential candidate John Kasich was quoted saying that Trump – through his eldest son Donald, Jr. – had offered him the VP slot.  Except that it wasn't just the VP slot.
According to the Times report, Trump's son, on behalf of his father, had offered to let Kasich run the entire country as if he were the de facto president.
Kasich was reportedly incredulous but Trump, Jr. insisted that he was speaking for his father.  Kasich would have full control of domestic and foreign policy, with only minimal interference from Trump.
When Kasich asked Trump's son what his father's role would be, Donald, Jr.  answered:  "Making America great again."
Kasich not only turned down Trump's backroom VP offer but decided against endorsing the billionaire real estate mogul's candidacy.  He then pointedly refused to speak on Trump's behalf at the Republican National Convention.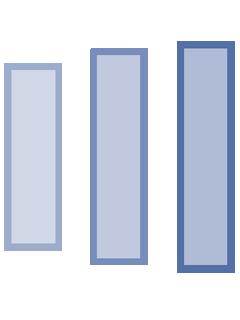 Without Kasich to serve in his stead, more recent reports suggest that Trump may now be hoping to lose the race.
Speaking on the popular early morning talk show Morning Joe his week, millionaire ad executive Donnie Deutsch claims Trump is competing to win largely to satisfy his own ego – but he's afraid of the consequences of winning.
"He doesn't want to have to govern," Deutsch says.
Deutsch says he has spoken with various individuals in Trump's orbit who say that the billionaire real estate mogul hopes to lose to Clinton by a small margin, and then blame his loss on a media and political conspiracy.
He says Trump's real ambition is to set up Trump TV, using money from Russian oligarchs, and to eventually launch his own political party.
"Make no mistake.  Trump's not going back to real estate in November.  He's actually just getting started," Deutsch says.
On the same program, host Joe Scarborough said he had spoken recently with a high-level GOP adviser to Trump who told him more or less the same thing:  Trump has no interest in actually fulfilling the responsibilities of the presidency.
Trump's son has denied Kasich's account but the former two-term Ohio governor stands by his version of the exchange.
Reports like these help make sense of Trump's refusal to set up a serious national campaign infrastructure, including a data-driven voter identification and outreach campaign, as suggested by his top advisers.  A key adviser to Ted Cruz was hired to perform this role –but was quickly fired.  He has not been replaced.
Trump has also refused to coordinate his campaign with the national and state GOP political infrastructure.  He's still relying on the strategy and tactics he used effectively in the primaries – large campaign rallies and occasional ad campaign buys.
But no serious analyst believes that Trump can use these methods to convince independents voters as well as disaffected Democrats to show up to vote for him, especially in hotly contested battleground states that Trump cannot afford to lose
Deutsch and Scarborough say that Trump's recent statements that Clinton plans to "rig" the fall election is a prelude to arguments he will use later to explain his loss, all the while positioning himself as a conservative "martyr" to the "Washington establishment."
"There may well be 40% of the country that will buy that line," Scarborough says,   Deutsch agrees, saying it could give Trump an angry populist base – and a loyal television audience — for years.
"I would look for Trump TV to get off the ground as soon as this December," he says.