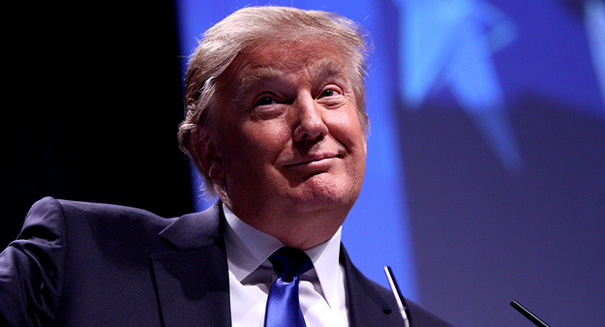 Following embarrassing plagiarism flub, Trump surrogates frantically try to blame Hillary
Being accused of plagiarism is a serious offense. The charge of plagiarizing another person's work has, in the past, derailed presidential campaigns as well as destroyed careers in journalism, not to mention resulted in failed grades and even expulsions for students in universities across the nation.
Melania Trump, in her campaign speech to the Republican National Convention on Monday evening, clearly lifted parts of a speech delivered by Michelle Obama eight years ago. There can be no denial of that fact.
Videos of the two speeches, lined up side-by-side, demonstrate that the words spoken by Melania nearly matched those spoken by Michelle in the latter's speech to the 2008 Democratic National Convention.
When caught with this allegation, the Trump campaign was quick to respond. Not with apologies, not with recognizing the seriousness of the situation, but with blame — and oddly, they pointed it squarely on Hillary Clinton.
"This is, once again, an example of what happens when a woman threatens Hillary Clinton," Trump campaign chair Paul Manafort said Tuesday. "She seeks to demean her and take her down. It's not going to work."
It is absurd to blame Clinton for Melania Trump's errors. Hillary Clinton didn't write the speech that ripped off Michelle Obama's words. The Clinton campaign wasn't even the first to recognize Melania Trump's speech as plagiarism.
But this is typical of the Trump campaign, and this type of response, though wrong, should have been expected. There are three steps that Trump always takes when he's caught in the middle of a serious allegation.
First, he denies any blame for it. Humility isn't part of the Trump brand, and accepting responsibility for something this major wouldn't fit his narrative.
Next, they try to spin it. In this instance, some have attempted to downplay the charge of plagiarism by saying that it was only a small amount of the speech and so it shouldn't matter.
Gov. Chris Christie, for example, pointed out that it was only 7 percent of the entirety of what Melania Trump said on stage, so there's "no way that Melania Trump was plagiarizing Michelle Obama's speech."
But when that doesn't work — and when others point out the absurdity of that line of argument (that plagiarism isn't defined by a threshold percentage), the final step is for the Trump campaign to try to spin it in a way to hurt their opponent. And that's what we've saw from Manafort above, in attempting to blame Hillary Clinton for Melania's plagiarism.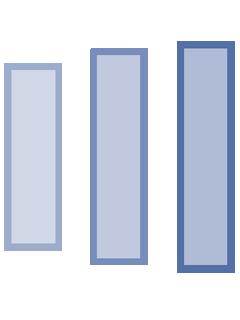 True leadership means accepting responsibility for things you might have done, whether they're good or bad. Melania Trump and the entire Trump campaign clearly messed up in allowing this speech to proceed without first verifying it was original.
But rather than doing something proactive in response, they took a different route, pointing their fingers toward their opponent Hillary Clinton, when doing so wasn't the appropriate response to take. Which demonstrates that Team Trump isn't ready for prime time — and that the Republican Party's nominee isn't leadership material.