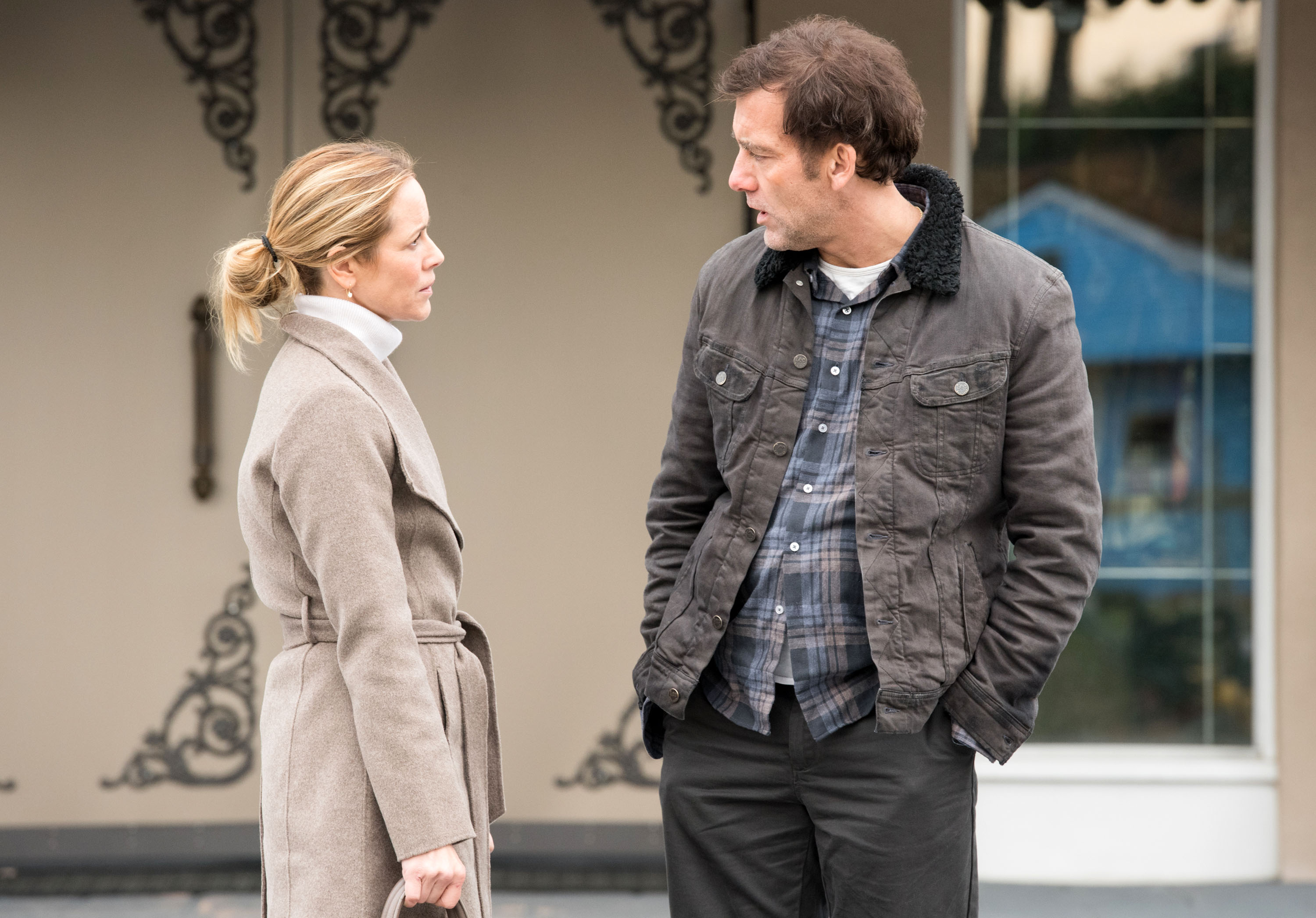 Maria Bello and Clive Owen play a divorced couple in the new film, 'The Confirmation.'
Clive Owen stars in the new comedy, The Confirmation, as Walt, a down-on-his luck carpenter tasked with entertaining his eight-year-old son Anthony while Anthony's mom (Maria Bello) and her new husband are away. But when Walt's prized toolbox is stolen, a quiet father-and-son weekend turns into an adventure of a lifetime. Aided by an oddball drywall repairman (Patton Oswalt), Walt and Anthony go on a wildly funny search for the thieves—and find something they never imagined: a true family connection. The Confirmation also stars Tim Blake Nelson, Robert Forster and Matthew Modine.
Clive was nominated for an Oscar for Closer. He played King Arthur in King Arthur. He's worked with Julia Roberts, Jennifer Aniston and Julianne Moore. He's the star of the hit Cinemax series, The Knick. His latest project is The Confirmation and Clive was able to sit down for a few minutes to discuss his latest project.
National Monitor: This movie has similar themes to Nebraska [also written by The Confirmation writer/director, Bob Nelson]. What did you think of it?
Clive Owen: I had seen it and I lived it. I was really taken aback with that film. I knew that Bobby had written it and it was a beautifully written script. Both films are very personal to Bob actually. They're about his life and his relationship with his father. I thought it was beautiful, poignant, sad, funny yet never veered into being sentimental. It had great constraint and was believable. One thing I loved about it was there was great humanity and respect for all the characters. They weren't being judged or condescended to. It's what you could call a "feel good" movie, but in a very real way, not in a fake sentimental way.
Your character is prototypically American in so many ways. How did you find your character?
I've spent a lot of time in America and I've spent a lot of time with Americans. I've shot in America a lot. I was really supported by the material. The material was very clear to me. I read it and was very clear on who the guy was and who the guy wasn't.
Do you stay in an American accent then when you're not on camera?
To be honest, it's something over the years I've learned to develop. I used to think it was really pretentious when people did that. Actually, it's quite important because of rhythm and tone. To switch in and out can start to get really difficult – to turn it on and turn it off. It's not just the accent, but it's the tone and feel of the part you're playing in the environment you're in. I got over my shyness about doing that. I realized it was a necessary part of the job.
It can be different doing most of the scenes with a child actor. How was that?
We actually did not get on at all [laughs] in the movie. We had a few riles early on. Jaeden was such a diva. I'd often be on the set waiting for him to come out of the trailer. He would come out and he'd be demanding candy and this or that. We made a deal that we wouldn't speak outside of filming. We just did a very good acting job [laughs].
Seriously, in the film, [our characters] are kind of estranged from each other so there is an awkwardness to our relationship to begin with. Those scenes are easier to act than the scenes that are warm, when you really feel the parental bond. It's really important to gain each other's trust so when we play the more challenging scenes, it feels safe.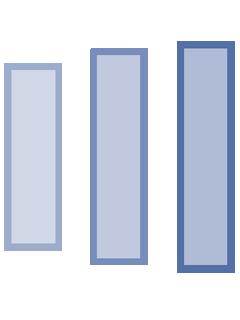 You've done TV, big budget movies, low budget movies. Are you consciously trying to bounce around like that?
I'm open to anything. If you've looked at my career, it's incredibly varied. It's just about responding to the material and whoever is directing it.
I like your choice of roles because it seems you have a knack for finding interesting, complex characters.
I'm always attracted to characters that are in some sort of conflict. It's more interesting to play. There's always more than one thing going on. At the end of the day, it's a human thing to play a flawed character because we're all flawed. No one's a perfect human being. That's your job as an actor to get people to relate to a character. I've played some deeply flawed character, but my job is to get people to understand why they are what they are. To relate, you don't have to agree, but you have to understand. This is a great example of somebody who, on the surface, you might think that they guy's a little bit of a liability. He has a drink problem. He's irresponsible.
Through the journey of the film, you see that he is trying to be a better person. He's trying to be a better dad. We live in a world of many fractured families where some fathers don't see enough of their kids. The problems of life, the problems of living day to day can make things very difficult. The beauty of this script is that none of the characters are judged. They're all struggling with their issues, but we're not looking down on them. I related to that. Yes, he's flawed, but he's ultimately a good guy. He's trying to be a better man.
Your name is always one of the names thrown around about being the next James Bond. Do you see that as a possibility at some point?
I've never seen that as a possibility. I'm far too old.
Really?!?! Come on. Harrison Ford will be well into his 70s for the next Indiana Jones. The female reporters I was speaking with at lunch really want you to be James Bond.
I'm very happy doing what I'm doing.
The Confirmation is available on Video on Demand now.