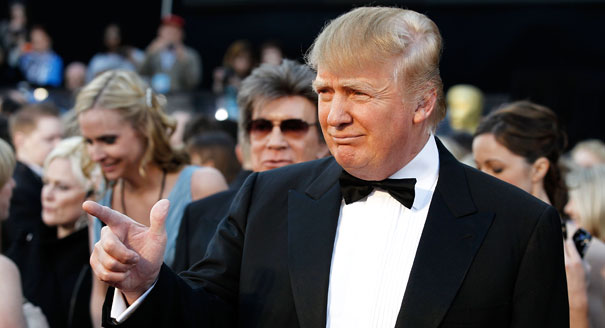 Trump has announced his third official policy plan in which he evens the field for Americans and their tax brackets
Republican presidential candidate Donald Trump revealed his plan to cut taxes on lower-income Americans while also lowering the rate for the highest earners.
Trump is planning to eliminate federal income tax for those who earn less than $25,000 a year, including married couples that earn less than $50,000 per year. The tax break would affect about 31 million households, according to ABC News.
But he also announced that his plan would include a break for the highest-earning individuals as well. Most pay an average of 39.6 percent in taxes, which he plans to lower to about 25 percent.
"It will provide major tax relief for middle-income, and for most other Americans, there will be a major tax reduction," Trump said. "It will simplify the tax code."
The plan would be broken down starting with the lowest bracket of 10 percent applied to income from $50,000 to $100,000 for a married couple. The next bracket of 20 percent would pertain to those married couples earning in excess of $100,000 a year.
Trump's plan would eliminate income tax on the lowest-income bracket of Americans. He also plans to go after "the hedge-fund guys" in order to make them pay their fair share of taxes. As of now, many investment-fund managers are paying lower taxes on their earnings, which he plans to end their tax break.
"In other words, it's going to cost me a fortune," Trump, a billionaire, said.
Trump's first policy attacked immigration reform his second focuses on the support for the Second Amendment with the tax plan being his third official policy paper.
Both his first two policies have been seen as controversial. The second paper included a reversal of support when Trump changed his once supported ban on assault weapons to now claim that "law-abiding people should be allowed to own the firearm of their choice."