The front-runner in the Republican presidential sweepstakes, Mr. Donald Trump, was welcomed with a standing ovation on Monday at a campaign rally that revolved around curbing illegal immigration.
"We are a dumping ground for the rest of the world," said Trump.
During the rally he emphasized his commitment in deporting all undocumented immigrants and building a wall on the southern border of the U.S., according to The Washington Post.
One of his supporters answered with, "We don't want them either!"
The subject of illegal immigration has been Trump's foundation making him an extremely polarized figure in the 2016 White House race. During the rally he strongly criticized both Republican and Democratic detractors, boasted about how well his campaign is doing as well as guaranteed a strong leadership if elected, shorting his followers on actual policy specifics.
Wednesday night will bring Trump to the second Republic debate where he will be positioned at center stage, a reflection of polls that show him as holding a clear lead over everybody else.
"I hear they are all going after me," Trump said of his competitors. "Whatever."
Although the rally was staged at the American Airlines Center where professional basketball and hockey teams play, most of the upper-level seats were empty. Some wondered exactly how many ticketholders showed up versus how many sold off their tickets.
"Can you people see me up there?" Trump said, highlighting the size of both the crowd and the venue. He appeared to try to explain the empty seats with a joke: "I said to them, don't fill up the upper rings. It's not fair."
Democrats and Republicans alike are not the only ones criticizing Trump for his harsh immigration plans. A crowd of protestors marched outside of the arena carrying anti-Trump signs.
"What do we want? Dump Trump!" they chanted.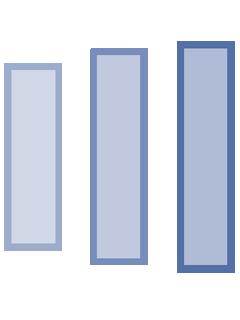 On the other side of the coin, Trump enthusiasts were lined up at noon outside of the arena, coming from far and wide distances. But some jested that they were not there to support him as a candidate, but rather to observe him as a show.
"He's entertaining!" said Paul­ine Pitman, 73, a retired county government employee, "I like his business sense." But she said she would need more convincing to vote him president.