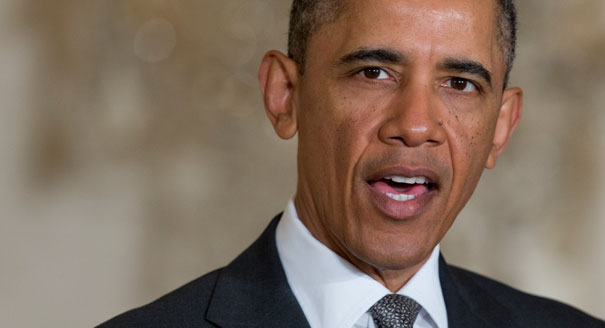 Cutting the program is just a "political excuse," the president argued on the week of the 50th anniversary of Medicare and Medicaid.
President Obama is hammering critics of Medicare and Medicaid who want to slash the programs, arguing that the move is only a "political excuse."
Obama argued that Medicare and Medicaid, which will reach their 50th anniversary this week, should be left alone, as any attempt to cut their funding or phase htem out entirely would "undermine their core guarantee," he said according to a CBS News report.
In fact, he suggested that the programs aren't in crisis at all, and that since he has taken office he has cut the deficit by two-thirds, indicating that those programs have not prevented the federal government from getting its debt under control.
Republicans want to cut back on entitlement programs including Medicare and Medicaid, and it's been one of the cornerstone issues for many 2016 GOP presidential candidates.
Former Florida Gov. Jeb Bush, considered a front runner to nab the GOP nomination, said that he wanted to phase out the program and replace it with a new system. He said the Medicare was not sustainable.
Democratic presidential frontrunner Hillary Clinton used Bush's comments as an opportunity to slam her potential opponent, saying that he can't say he's phasing out Medicare and repealing Obamacare then say that "everyone has a 'right to rise,'" she said according to the report.
Obamacare, more formally known as the Affordable Care Act, is also under threat from Republicans. Obama argued that the ACA includes sustaining Medicare funding and that the law has saved the nation more than $15 billion in prescription medicine, and expanded Medicaid to 13 million more Americans.
Meanwhile, Republicans took to the airwaves in a new video to tout their legislative accomplishments as Congress goes on a month-long recess. It was delivered by Rep. Cathy McMorris Rodgers (R-Wash.), in what appears to be a response to Obama's criticism of Congress the day before for procrastinating.