Eric Hites has something to bike for.
Call it an act of true love. In world where romantic attachments are increasingly short-lived, one man has set out to prove he is willing to go the distance- literally.
Eric Hites had been having marital problems because of his excessive weight gain and the related health problems. Mr. Hites is 563 pounds. He wears a size 70 pants and a 10X T-shirt. He says that his weight often leaves him feeling moody and depressed.
Last year, his wife left him.
It was as if everything in his life was falling apart. He wanted to reunite with his wife. He wanted to be healthy. He wanted to lose weight.
"I hit 40 and I said, 'I've got to change this,'" said Hites.
He was considering the normal routes of diet and exercise when inspiration struck. It took the from of the Proclaimer's hit song "I'm Gonna Be (500 Miles)".
Hites had found a way to prove his dedication to his wedding vows as well as to lose some weight- he was going to ride his bike across the continental US.
Starting in Falmouth, Massachusetts, Hites set off two months ago with a 300-pound trailer attached behind his bike- think of it as added resistance.
"I thought it would take four months, but I'm almost two months into it and I'm only in Rhode Island," said Hites.
It was there that he hit is first snag. Hites' bike broke under the constant strain caused by its rider's weight.
Hites was devastated. However, thanks to all the media attention he's been receiving (including around 1000 followers on Facebook), it wasn't long before someone stepped in to help. Rob Purdy of Tiverton, Rhode Island owns a bike shop where he builds bikes for a living. He custom made a bike for Hites that could support his large frame for the rest of the trip.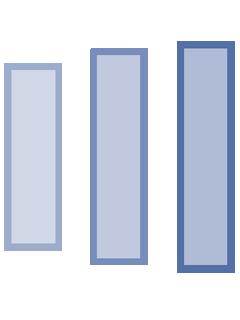 "It's definitely inspiring," said Purdy of Hites' goal. "It seems like a really good cause."
As Hites sets off again, he tracks his progress on Facebook and Instagram. He has also started a web exercise group to help people in situations like his.
Already, Hites has lost 60 pounds and is improving relations with his wife. Ultimatly, he hopes to come down to 300 pounds by the time he reaches California. Still overweight but far healthier. And happier.
"By completing this ride I hope to encourage others to get up and get moving no matter their weight," said Hites.
You can follow Hites' journey on his website: www.FatGuyAcrossAmerica.com.