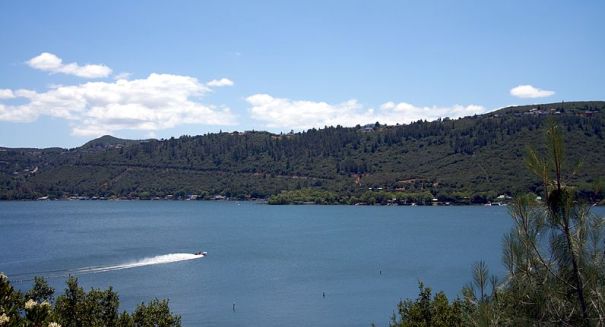 The corpse of a man was found using sonar in a North Carolina lake.
Nearly a half century ago, Amos Shook went out for a date and never returned. His children searched for years trying to find him, all in vain- until now. Investigators in North Carolina have pulled a car out of a lake nestled in the foothills of mountains 75 miles northwest of Charlotte. Inside the vehicle were human remains as well as a wallet containing Mr. Shook's driver's license.
No one is quite sure what happened. Analysis of DNA and dental records still need to be carried out to be sure the corpse is in fact Mr. Shook.
"Circumstantially, everything points to it being Mr. Shook, but we can't conclusively say that yet," said Caldwell County Sheriff's Lt. Aaron Barlowe.
Nonetheless, the family is relieved to finally have some closure.
"He would have never left us," said Pamela Shook Kolbe, Mr. Shook's daughter.
Pamela can still remember the night her father left. It was 1972 and she returned home around 8pm after an evening out with friends. No one was home at the time but that did not trouble her.
"I went to bed, and I didn't think much of it, not until the next morning when I woke up," said Kolbe. "It just felt like there was nobody in the house."
As the full impact of what had happened set in, the family tried desperately to find their father but to no avail. They did not even know if he was living or dead.
"All we've got right now is bones, but hey — I'm thankful for that," said Pamela. "We don't have him back the way we would have preferred him to come back to us. But if this is all we're going to get of him, this is what we'll take."
Investigators are trying to track down anyone who might have known Mr. Shook forty years ago in order to determine if somebody had tried to harm him intentionally.
Amos Shook was a retired staff sergeant from the US Air Force and worked in the textile mills of Sawmills, North Carolina. He was 44 when he disappeared.