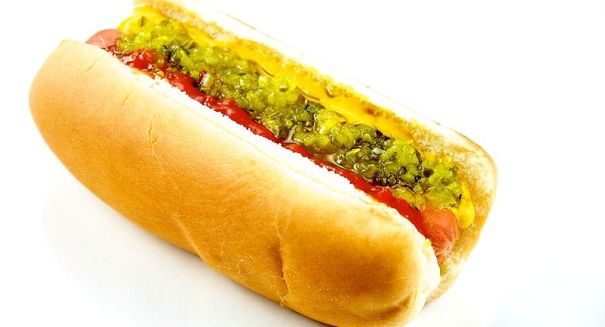 A hot dog doesn't have to be fancy to be enjoyed.
Today we celebrate National Hot Dog Day.  I don't know exactly why this particular day has been designated.  It would seem the Fourth of July would be more appropriate, but I guess that day is busy enough.
All around the country people have their own favorite version of the hot dog.  Cable food channels have devoted hours of coverage to the special hot dogs you can get in Chicago, Coney Island and other remote regions.
They can be dressed up with relish, pickles, onions, jalapenos, and just about any other fruit or vegetable that is available to suit your preferences.
Ballparks all over the country are trying to come up with the latest version of the hot dog, making them in all sorts of ways, in ever increasing lengths, and suited to the local regional tastes.
Here in the South, we like things kind of simple.  Don't get me wrong, we fix up our dogs with all kinds of condiments sometimes as well, but we like tradition.
One such southern tradition is the hot dog truck.  Actually, it's more of a trailer, with the necessary equipment to produce an inexpensive lunch, consisting of a plain hot dog, a bag of chips, and a small cup of a soft drink.  More often than not, the owner of the trailer is the soft drink company.
They usually set up in front of a retail establishment and hawk their wares in conjunction with the celebration of the store opening, 5-year anniversary, or famous Big Sale Day.
Bear in mind, these are not gourmet hot dogs.  We southerners call them "pink weenies".  They are boiled in hot water, placed in a bun and wrapped in foil, steaming the bun, and waiting for you to come along and claim a few.
After purchase, you can add ketchup, mustard, onions and sometimes relish, if you desire.  Mayonnaise is available, but I personally consider that a travesty, though many disagree.
I would stop short of calling them a delicious treat.  But on a hot summer day in the South, biting into a hot dog and sipping an ice cold drink, I become a small kid again, with no pressures or worries.
Just a kid and a plain hot dog.  I wonder where I can find one now?