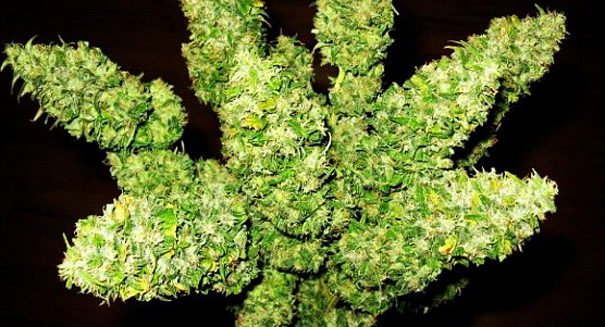 More than a thousand people were on hand in Oregon on Friday to celebrate pot and rally in support of a new law that allows recreational use.
More than a thousand people were on hand in Portland on Friday, hanging out samples and exchanging contacts in the hopes of making a tidy profit off a new law that allows recreational marijuana usage.
Licensed growers were at the event, dubbed "Weed the People," to hand out tastes, and gardening experts passed out recommendations on growing. Artists were also there to sell handmade marijuana pipes, according to a Reuters report. Marijuana enthusiasts from all around packed the event.
There's even a push to unionize workers at marijuana grow operations and distributors.
Recreational marijuana usage became legal in Oregon on Wednesday, allow shops to sell marijuana beginning next year, and similar legalization pushes are happening next door in Washington state and in Colorado as national support for the drug continues to grow, even though it remains technically illegal under federal law.
Alaska also voted to legalize marijuana and shops could start selling pot in 2016. On the other side of the country in the District of Columbia, recreational-use marijuana has been approved, although it can't be sold in retail shops.
Oregon has taken a gradual approach to legalizing the drug. Medical use has been authorized for many years, but regulators will begin to accept licenses for businesses in January, and stores could be open by next fall.
Many people on hand for the "Weed the People" event were just there to get a free taste and to have fun, which is mostly what the event is about. It also allows like-minded people to make important connections once it is fully legal to distribute and consume marijuana statewide.