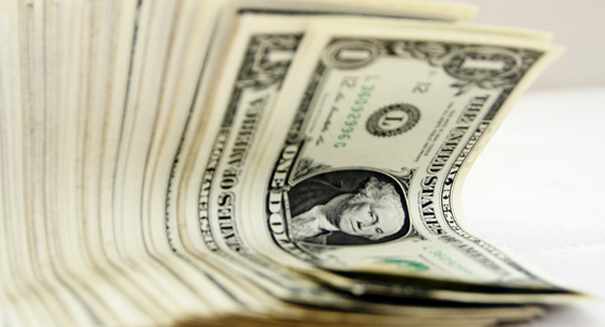 Alarming new figures indicate that the economy contracted 0.7 percent in the first quarter -- are warning bells sounding?
The U.S. economy had a very weak start to the year by posting a 0.7 percent contraction in the first quarter, and it's worrying economists who had hoped things had turned around.
The government reported that poor trade performance and more caution from consumers and businesses had led to a contraction in the U.S. economy in the first three months of this year, a reversal from the initial 0.2 percent increase that the Commerce Department had reported last month, according to a New York Times report.
It shows that despite the improvement in the U.S. economy, there are still some cracks showing after the lackluster numbers from January, February, and March that can't all be blamed on random factors like wintry weather or statistical anomalies.
It's the the third time that there has been a quarterly contraction since mid-2009 when the recovery is believed to have begun. There were also declines int he first quarters of 2011 and 2014.
The revision in numbers was sparked by new data that hadn't been available before, and it contained the bad news that exports took a much bigger dip than previously believed, and imports were higher.
The trade balance has been affected by a labor dispute at ports on the West Coast, which has resulted in a significant slowdown. A return to normal trade patterns could mean a much better second quarter, economists believe.
Although plunging back into a recession appears unlikely, it is causing the Federal Reserve to hold back on increase short-term interest rates, which had previously been rumored to happen in June. That will not happen until later this year, most likely.