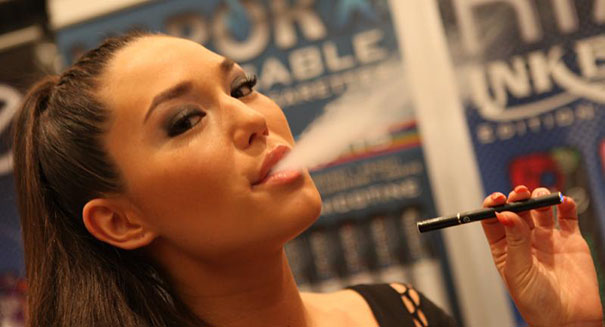 Advertisements target youth with kid-friendly flavors and flashy packaging.
A movement to prohibit sales of electronic cigarettes to minors moved closer to fruition in Oregon Monday when state senators advanced such a bill. The law would also ban their use in workplaces, bars and other public places where tobacco cigarettes are already forbidden.
The legislation would control the sale of such devices similar to the tobacco products they hope to replace. Both deliver nicotine to the brain.
A sponsor of the bill, Senator Elizabeth Steiner Hayward, reiterated the science that nicotine not only is highly addictive but also impacts development of the brain. The Democrat from Beaverton nevertheless said that advertisements target youth by promoting "kid-friendly flavors and flashy packaging," saying that such "products are widely accessible to youths."
The act of vaping simulates the experience of smoking tobacco. A liquid base of propylene glycol or glycerin is mixed with nicotine and flavoring, then vaporized in an electronic atomizer. The vapor created by the device is then inhaled like cigarette smoke.
Although smoking by teens dropped to a record low last year, e-cigarette use shot up among youths. Last month, the Centers for Disease Control and Prevention reported that, in just one year, high school students who tried inhalant devices tripled.
E-cigarettes will continue to be sold to adults in Oregon. Other stipulations in the legislation require all cigarette products to be available only in packaging resistant to children and also that the devices cannot be used to smoke marijuana in public spaces.
The National Conference on State Legislatures reports that 42 other states have passed similar measures to the one advancing in Oregon. The U.S. Food and Drug Administration has proposed such a ban throughout the nation, as well as requiring health warning labels.