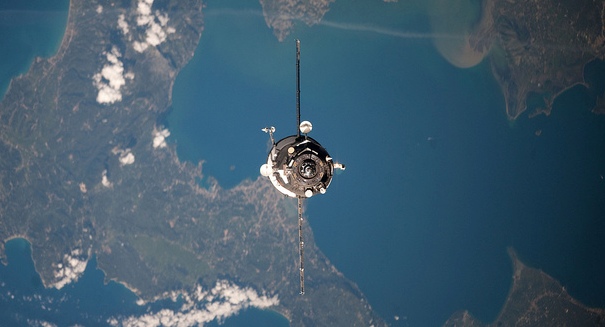 Former shuttle astronaut Chris Ferguson speaks on the return of human spaceflight to Space Coast.
Despite a failed resupply mission that occurred this week, two new U.S. spacecrafts are expected to be ready for astronauts to launch from the Space Coast a few years from now, if all stays on track. Due to the problems that forced the extended grounding of Russia's Soyuz crew vehicle, it's been determined that there is no other ride that would be available any time sooner. Russia's Soyuz also shares systems with the robotic Progress cargo freighter lost in orbit after its launch Tuesday. It was stated that the worst case scenario would be that the station may have to be abandoned.
If the launch takes place a few year from now, it will resume human launches from the U.S. which ended in 2011 with NASA's withdrawal of the space shuttle program.
On Thursday Apr. 30, 2014, Chris Ferguson, who is a former shuttle astronaut and is now the director of crew and mission systems for Boeing's commercial crew program spoke at the 43rd Space Congress in Cape Canaveral. He spoke in a panel where the return of human spaceflight to the Space Coast was discussed. If you look at it as a global effort, we need to have a redundant way to get humans back and forth from space," said. "What you see here today, it goes a long way to making that happen,' stated Ferguson.
Congressmen are inquiring why two U.S. systems will be needed in addition to Russia's Soyuz after NASA bid an additional $1.2 billion to keep commercial crew flights on the path for 2017.
One former Astronaut, Garrett Reisman, who leads the crew operations on SpaceX, stated that the failed mission that occurred this week by Russia's Progress cargo vehicle is further proof that multiple backups are needed. This issue of progress follows last October's failure by an Orbital ATK Antares rocket shortly after liftoff. The failed attempt destroyed a Cygnus cargo ship that is not expected to fly again until November.