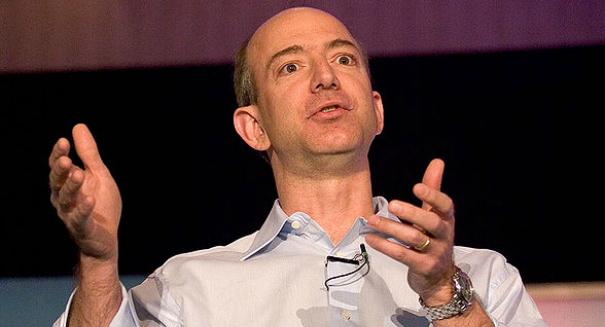 Amazon has increased its stranglehold on the cloud services market after launching AWS nine years ago.
It's been nearly a decade since Amazon.com launched its cloud services unit, and now the company is really starting to see the fruits of its patience.
The company announced it had achieved a stunning $1.57 billion in revenue for its Amazon Web Services (AWS) sector in just the first quarter, a 50 percent increase from the same period last year, according to a Washington Post report.
At the same time, its operating income rose from $245 million last year to $265 million this year, the first time the online retail giant has released such details to investors.
AWS could pull in $5 billion in business by the end of the year, and it's "still growing fast," said CEO Jeff Bezos in a statement.
AWS provides servers that help start-ups get the computing power they need, and they also service big companies like Netflix and Airbnb, as well as The Washington Post — the latter of which Bezos owns.
The sudden rise of AWS, which has been around for nine years, was a surprise to investors. Thanks to its foresight, Amazon has come to dominate the cloud services market, and while it remains a small share of its business, it is an increasingly important one and one that is growing quickly.
Amazon is also the biggest provider of cloud infrastructure to the federal government, a massive consumer of such services. Amazon provides its services to such agencies as the CIA and the Pentagon. It has a total of 1,500 government clients in total.
The company will have to remain nimble, however, as it is not without competitors, including Microsoft Azure and Google Cloud Computing. Microsoft itself reported a 106 percent increase in revenue from its commercial cloud business this quarter.
However, Amazon still remains the clear market leader. Its service capacity is five times larger than the next 14 vendors combined.