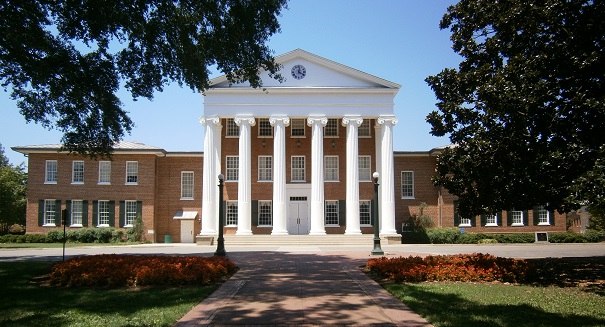 Ole Miss has been the only federal pot grower since 1968, the only source of cannabis allowed for research that complies with FDA-approved tests.
Last May the Los Angeles Times reported on bankers boxes filled with thousands of baggies of marijuana buds, 50-pound barrels overflowing with dried, ready-to-smoke pot, freezers stocked with cannabis extracts and large metal canisters filled with hundreds of perfect joints. It was not a bust of an illegal marijuana supplier, but rather a stockpile located – legally – at the University of Mississippi. This week the school retained the distinction of being the sole federal source of pot, a job it has held since 1968, with a $68.8 million contract that was awarded on Monday.
The National Institute on Drug Abuse (NIDA), which is part of the National Institute of Health (NIH), grows marijuana with the University that is used to supply federally-approved researchers, all monitored by the DEA. Researchers who want to conduct tests on the use of marijuana for medical purposes must get their cannabis from this source in order to have their work approved by the Food and Drug Administration.
The grant will be used to fund existing cannabis research at the University lab and increase production to at least 30,000 plants. The contract, which was due to expire later this year, was last awarded in 2009, when the University of Mississippi was the only bid. Critics say the NIDA testing is disproportionately focused on the downside of marijuana use, and opponents of the University contract complain that the marijuana it grows is of poor quality.
Safety features are in place to prevent sampling of the merchandise. Everything is monitored by video and all "research material" is secured in a vault. This security was one of the mandates from the NIDA when they posted the bids for renewal of the contract. They also required 12 acres for outdoor growing, 1,000 square feet of indoor growing space, and extensive controls for light, temperature and humidity.