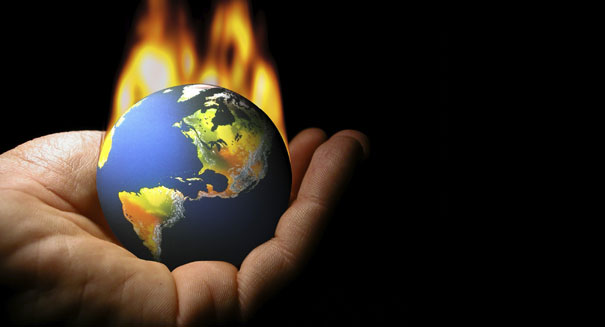 The group of 39 scientists wrote that they were concerned about the large amount of cash given to museums like David Koch, who actively supports causes that reject climate science.
A group of scientists are aggressively lobbying science museums to reject funding from companies who have fossil fuel interests.
A group of 39 scientists wrote an open letter to museums of science and natural history, including the Smithsonian, stating that they were "deeply concerned" by the links between museums that should be focused on science and "those who profit from fossil fuels or fund lobby groups that misrepresents climate science," according to a Huffington Post report.
The letter features signers from NASA, the National Center for Atmospheric Research, and Harvard Medical School, to name a few.
The letter specifically names David Koch, the billionaire conservative who frequently pumps cash into political efforts and acts as a sponsor and trustee for the Smithsonian's National Museum of Natural History in Washington, D.C. The museum's "Hall of Human Origins" is also named after him due to a $15 million donation he has made, out of about $35 million total. In addition, Koch spent $20 million on the Dinosaur wing at the American Museum of Natural History in New York, and that wing is named after him as well.
Koch is also head of Koch Industries, an oil and manufacturing conglomerate that is "one of the greatest contributors to greenhouse gas emissions in the United States," the group writes in the letter, further noting that King also funds conservative groups who deny climate change, or at least that it is caused by human activity, including the infamous Americans for Prosperity.
The scientists say in the letter that allowing someone who is heavily involved in the fight against climate science "undermine[s] public confidence in the validity of the institutions responsible for transmitting scientific knowledge," and that such philanthropy comes a just too high of a price tag, according to the report.
The Natural History Museum, a new museum not associated with the Smithsonian, organized the group that wrote the letter. The museum's co-founder, Beka Economopoulos, said that natural history museums are "limited" in what they think they can say about climate change, despite the fact that anthropology plays a key role in explaining climate change.