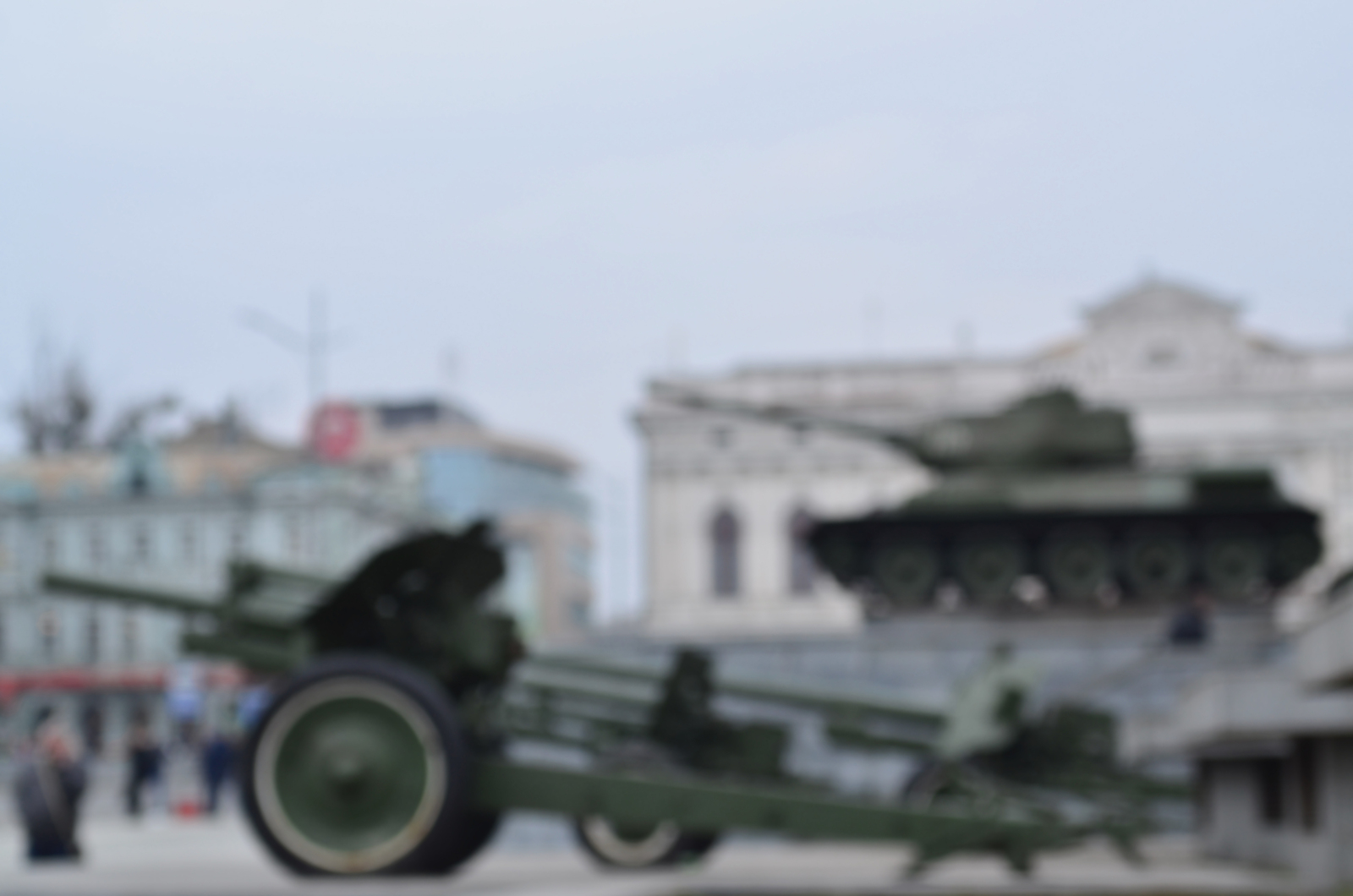 Why does the dog wag his tail? Because he's smarter than his tail. If the tail were smarter, the tail would wag the dog.
And so we Wag the Dog.
If you haven't seen this obscure yet iconic film, you need to. It's a story about a president who, embroiled in scandal, fakes a war on the other side of the world in order to take everyone's attention off himself.
Sound familiar?
This film came out in the middle of the Clinton presidency, during which the national obsession was Bill's affair with Monica Lewinsky, a White House intern. Somewhere in the middle of this fiasco, we went to war in Southeast Europe to deal with a brutal nutcase who was murdering his own people, and everyone cheered.
Bill Clinton was not the first to conveniently have a pretext to go to war while his public image was under threat, and he certainly wasn't the last. His successor, George W Bush, after catching fire over his mishandling of information that some allege should have prevented the September 11 attacks, found a convenient scapegoat in Saddam Hussein, a dictator he was planning to topple long before that fateful morning.
And yet here we are again. Our president, Ditwad J Cheetoface, shakes his sabre at Kim Jong Un and his gang of North Korean thugs, because damn, nothing like a war to draw everyone's attention from the fact that he colluded with a hostile foreign government to rig the election that brought him to power, or his party's utter failure to deliver on the promise they'd been spouting off over the past seven years, or his family's repeated, flagrant, corrupt abuses of influence to continue to bilk the hard-working Americans who got duped into voting for this con-man.
It's not like we didn't see this coming. This man has been itching to go to war somewhere since day one. And if you ask me, that should be a red flag as to the motives behind the war. He tried in Syria; that proved to be too much to handle. He tried in Iran, but they're not interested. But look, he's got such a willing partner in North Korea. See how this works? It's a win-win for both leaders: Kim gets to propagate his most effective media storm yet. Just as his people were starting to warm up to the idea things might not be so great under this man's boot, here comes Trump to give him a foreign enemy to show off to. And it works for Trump just the same. What's that, profiteering and corruption in the White House? North Korea has nukes!
The longer Trump can keep the media's attention on this sideshow, the more people will stop paying attention to what he's really doing. But he'll have to up the ante. Give it some time, and people will get used to the tensions, and so he'll have to spit out more rhetoric. Keep escalating. That's how you keep the public's attention.
What I don't understand is considering how obvious this all is, why are we still buying it?
---
Michael Patrick Lewis is a teacher, and bestselling author of Edge Of God, and Preferred Rewards. You can also find him on Twitter @fakeMikeLewis.