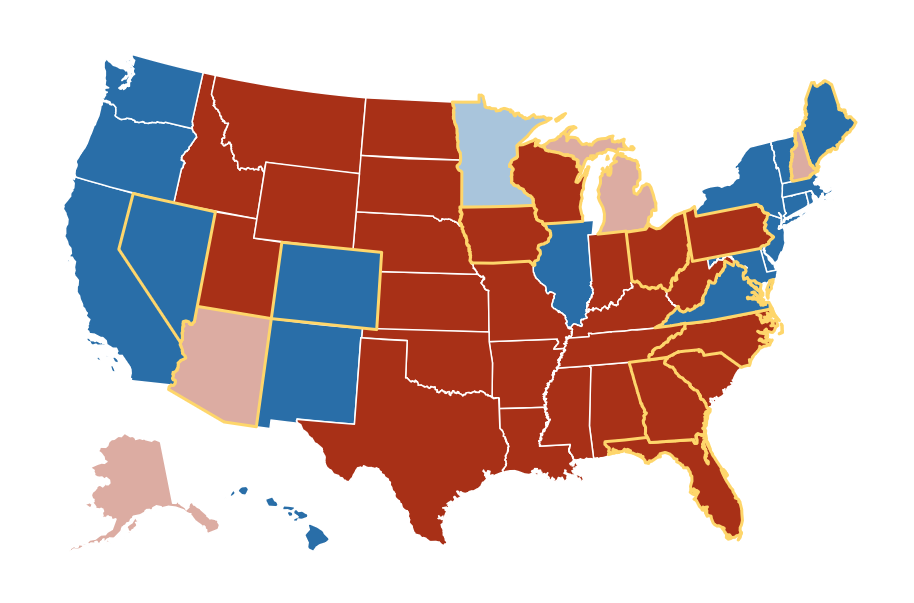 If you thought it was safe to think this nasty election was finally over, think again.
This has been a rough ride for all of us. I dare say; no election in US history has been more entertaining, more enthralling, more devouring of or national attention than this one. At least we finally have a winner…
NOT
Hehehe, and you though it was over.
It probably is, but it very well might not be.
On December 19th, the electoral college gets to vote. That, in case you forgot, is where the real votes are cast. When an elector doesn't do what they're 'supposed' to do, they're called a faithless elector, and we've had overall 157 of them since the dawn of our country. Many states have laws to punish faithless electors, but they've never been prosecuted, because it's never made a difference. It came close to making a difference in 1836, when a team of Democrats tried to elect a different Vice President, and this resulted in a tie, which sent the vote to the Senate, which eventually upheld the original election results.
But then, this isn't a normal year, is it?
Already, Baoky Vu, a republican elector in Georgia has vowed to never vote for Trump, even if he wins in his state, which just happened. Another, Bret Chiafolo of the perennial blue Washington State, has expressed serious doubts about voting for Clinton.
In the case of Donald trump, you have on November 28th, a trial for fraud. Then on December 16th you have another trial over his alleged rape of a thirteen-year-old girl during one of his notorious sex-and-drug parties, and just three days after that it's when the electoral college meets. Suppose, hypothetically, testimony from that trial is blasted across the airwaves like Hillary's email, and he's shown to have indeed raped that girl. How improbable would it be for electors to choose another candidate then?
While many talk of getting rid of the electoral college outright, the situation we now face is precisely the reason why the drafters of our constitution put it into place to begin with; namely, masses of people voting against their own best interests, and choosing a hateful, populist demagogue to lead our country. And the month between the general election and the real election was intended to be an are you sure? period.
We will see if the system works after all.
---
Michael Patrick Lewis is a teacher, and bestselling author of Edge Of God, and Preferred Rewards. If he were a Republican elector, he would definitely not vote for Trump.